Kelly INFINITI Does it Again! Taking Home a CARFAX Top-Rated Dealer Award for Third Time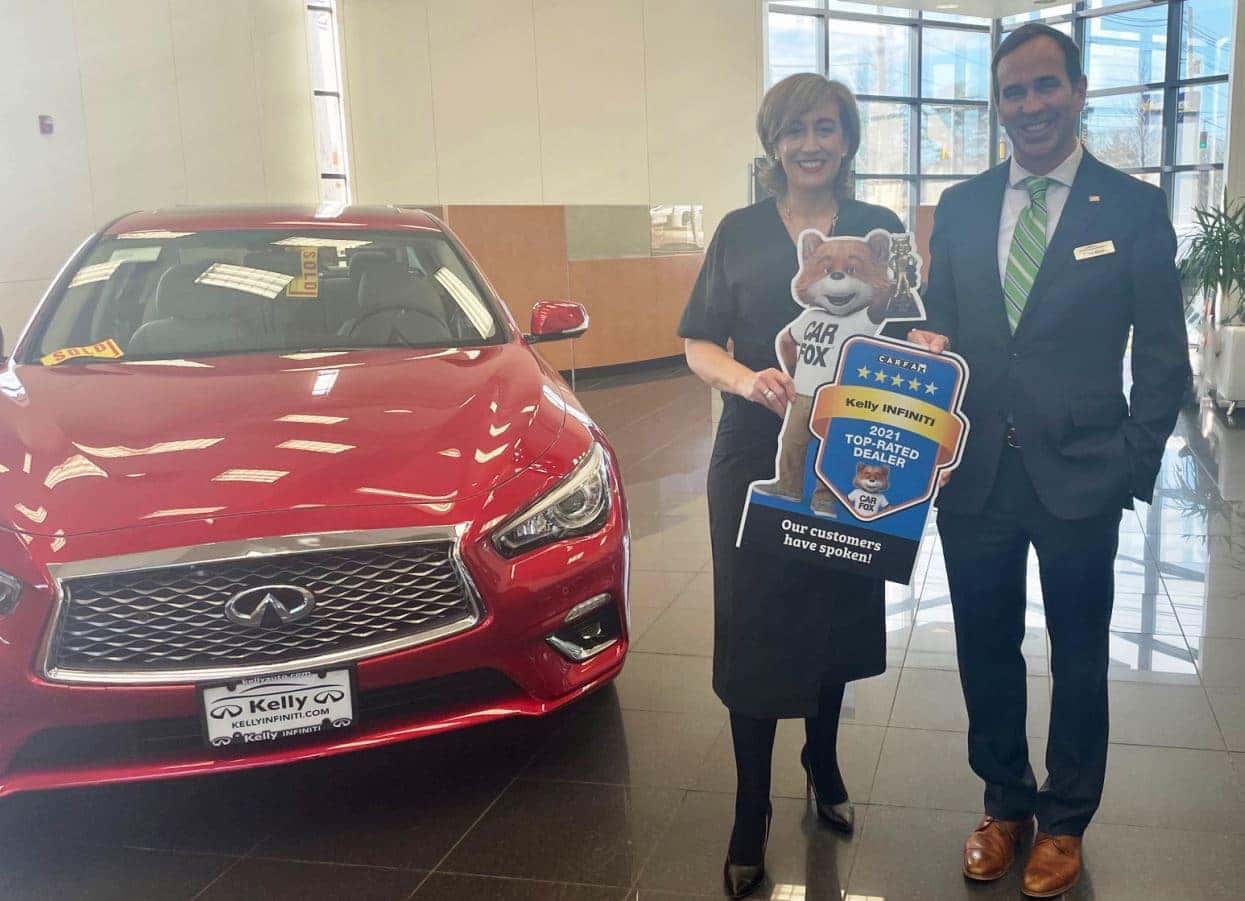 Pictured: Kelly INFINITI General Manager, Lisa Avola, and Kelly Automotive Group Chief Executive Officer, Brian Heney

Kelly INFINITI is being celebrated as a CARFAX Top-Rated Dealer based on verified reviews from actual customers. The select group of dealers being recognized in the inaugural CARFAX Top-Rated Dealers of 2021 received an average of 4.6 stars, out of a possible five. Kelly INFINITI has been acknowledged for their exceptional customer service.
"CARFAX has nearly 3.3 million verified customer ratings and reviews," said Gregg Cleary, CARFAX Vice President of Dealer Business. "This isn't an 'everyone gets a trophy situation'; we are recognizing truly the best of the best when it comes to remarkable service and customer care. These dealers were selected based solely on verified reviews from their actual customers."
You can look for Kelly INFINITI's 2021 CARFAX Top-Rated Dealer recognition on the CARFAX Vehicle History Reports they provide to their customers.
Kelly INFINITI is no stranger to being recognized as a CARFAX Top-Rated Dealer. In addition to 2021, the luxury dealership also took home the award in 2020 as well as 2019.
Kelly INFINITI, which is located on Route 114 in Danvers, MA, was founded in 1989 by Kelly Automotive Group President, Brian Kelly, and was the very first INFINITI dealership in the United States. We pride ourselves on delivering an exceptional, luxurious shopping and service experience to every Kelly INFINITI customer.