Updates on the 2023 INFINITI QX55 Crossover SUV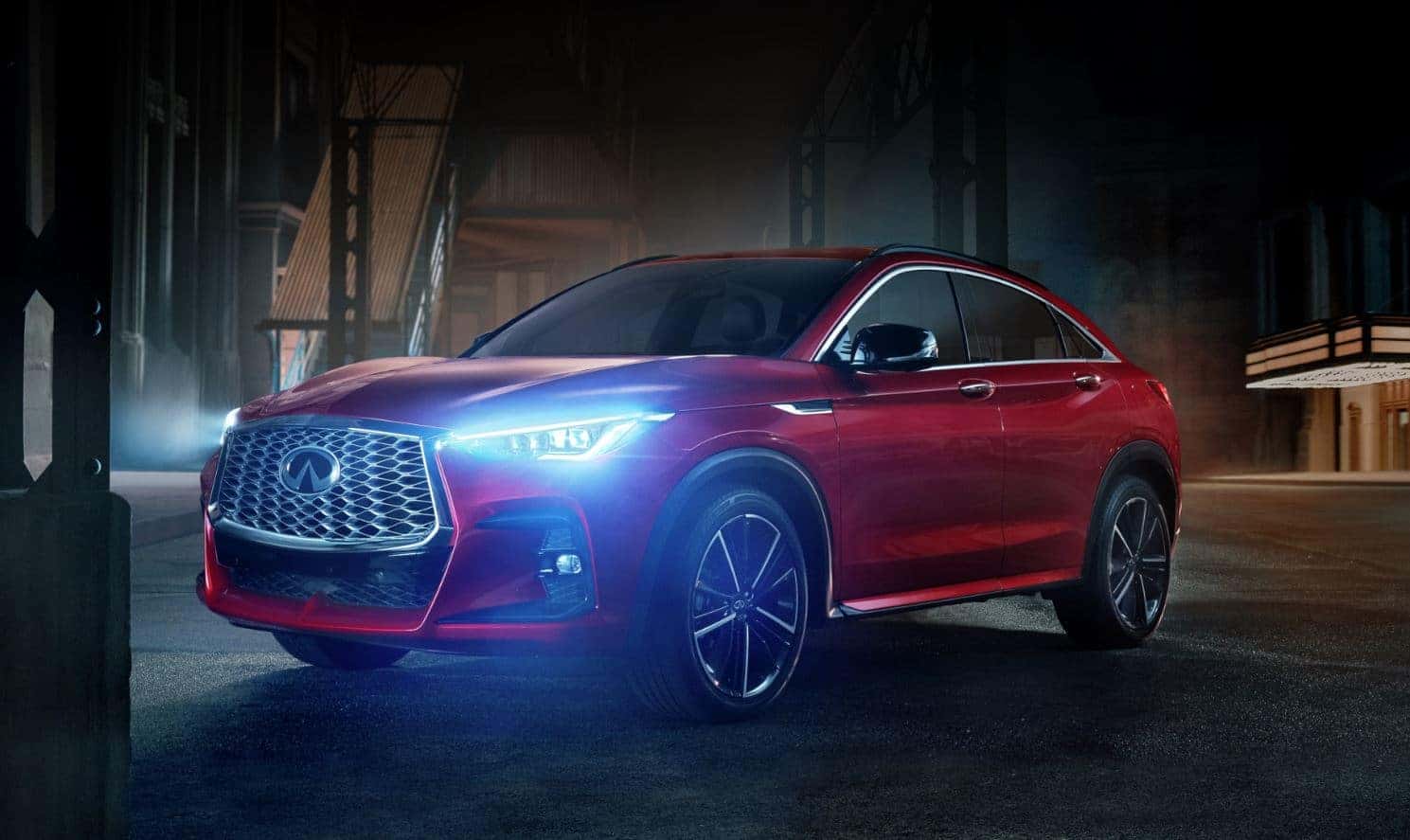 2023 INFINITI QX55 Crossover SUV / INFINITI
The 2023 INFINITI QX55 is expected to arrive at dealers later this year and will receive some cosmetic upgrades. The look of the crossover SUV will depend on the trim level you choose – the LUXE, Essential, and Sensory models will all be available, just like the 2022 QX55, which first arrived at Kelly INFINITI last spring.

The QX55 model is on the same architecture as the QX50 model, and it has the same design language. While both SUVs are very similar, especially up front, the QX55 comes with a lower roofline and curved tail. Under the hood of the 2023 QX55 is a 268-horsepower turbocharged 2.0-liter 4-cylinder engine coupled to a continuously variable automatic transmission and all-wheel drive (AWD). Performance is enthusiastic, and there is plenty of pace for routine driving.

Inside, the crossover SUV offers a dual-screen infotainment system which uses the upper screen for navigation and smartphone compatible controls, while the lower screen serves as the command center for cabin temps and media inputs.

Overall, the SUV certainly follows INFINITI's latest language and looks really impressive. It is sleek and elegant, while the sloping of the roof makes it look even sportier. Better yet? The QX55 has already been recognized for having great gas mileage, which certainly applies to anyone with a car these days.