2023 INFINITI Q50 Gains New Color Option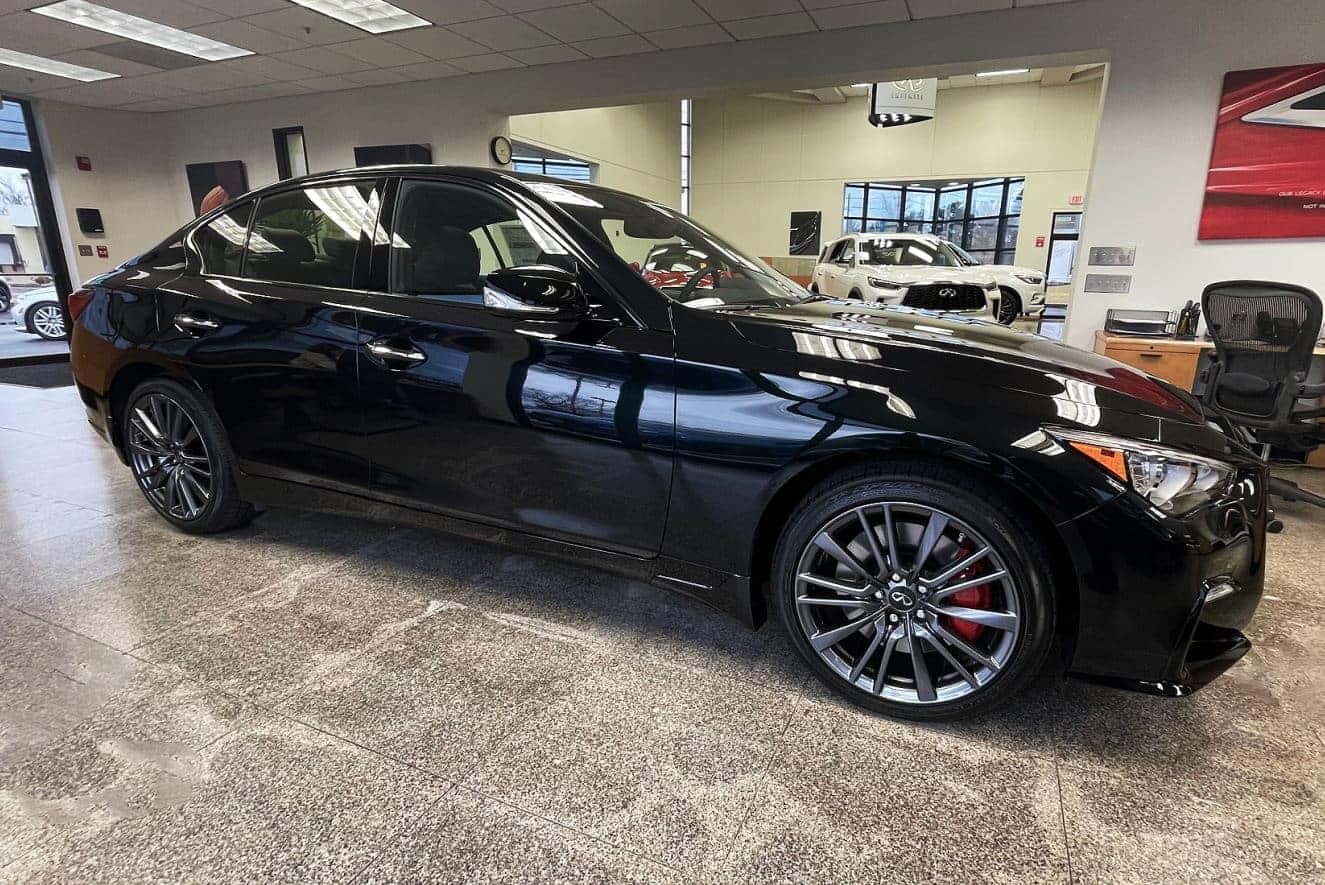 INFINITI is adding a little sparkle to its flagship sedan, the INFINITI Q50. Introducing the 2023 INFINITI Q50 Black Opal Metallic, a package that will soon grace the INFINITI Q50 Red Sport 400.

The base black color shifts between blue, green, and purple, depending on the lighting and viewing angle, according to an INFINITI press release. The unique paint renders the sporty sedan even more eye-catching as it appears to change colors from one moment to the next. Moreover, automotive enthusiasts will recognize the color-shifting hue as one of the most iconic and legendary paint colors from Japanese supercar history: Midnight Purple.

Related: New Details on 2023 INFINITI Q50

In addition to its exquisite paint color, the Black Opal Edition treatment includes satin-black exterior badges and an unpainted carbon-fiber rear spoiler. The package is available on the most powerful Q50 variant, the Q50 Red Sport 400. It's 3.0-liter twin-turbo V-6 produces 400 hp and 350-ft of torque, with a 7-speed automatic transmission with a choice of rear-wheel drive or all-wheel drive.

For 2023, Q50 includes the added benefit of the INFINITI Premium Care integrated maintenance program.

Shop 2023 INFINITI Q50 at Kelly INFINITI today!