Memorable Moments of 2022 For the INFINITI Brand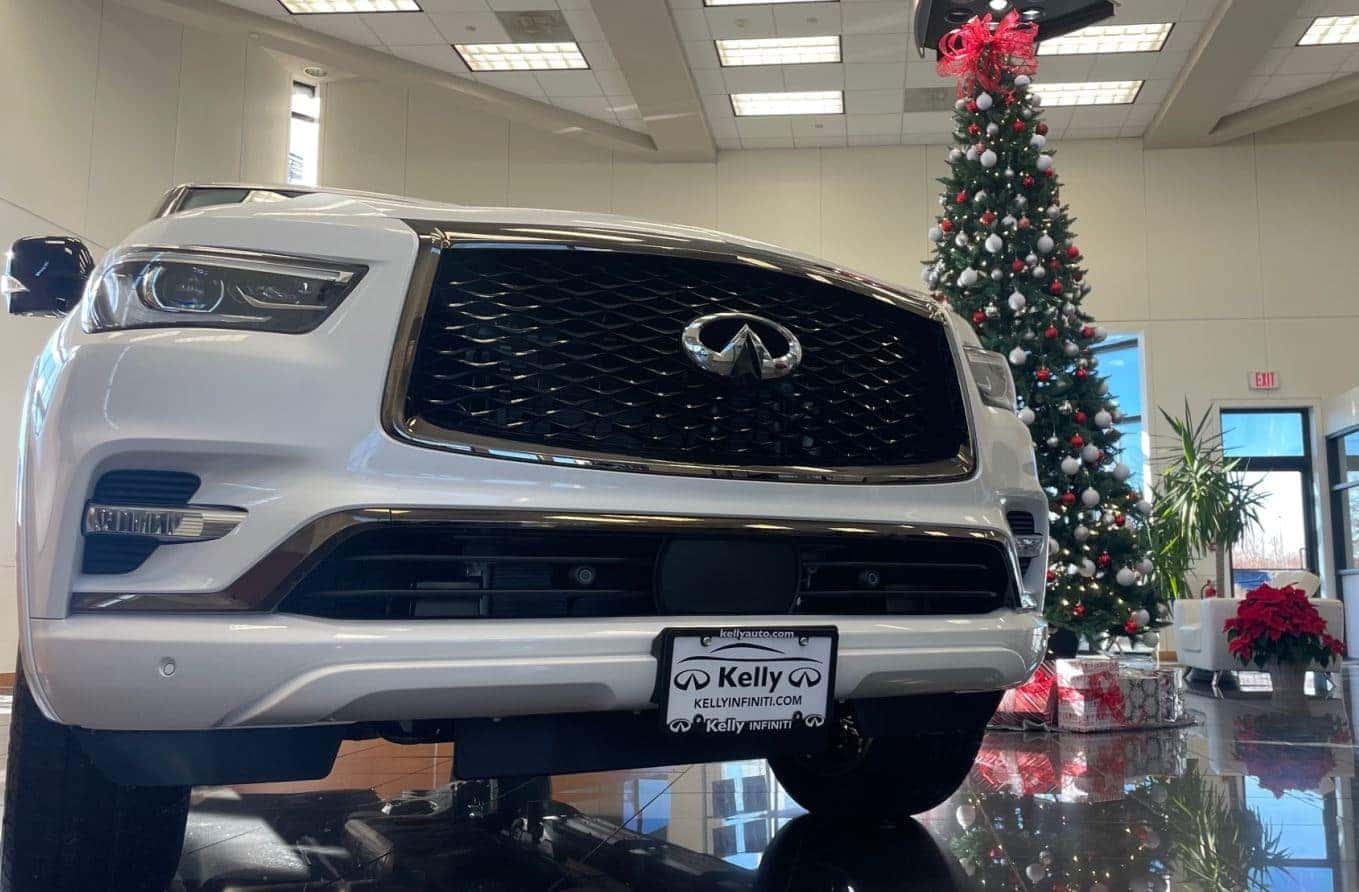 This December, we look back at some of the top INFINITI moments of 2022. From International Women's Day, to the QX60 JD Power APEAL award, INFINITI continued to make headlines that focused on high performance, vehicles with bold style, and campaigns.
While there were many that certainly stand out, here are some that really grabbed our attention:
INFINITI and Waze Partner for International Women's Day
On March 8th, to honor International Women's Day and further highlight women-owned businesses, INFINITI teamed up with Waze in a new initiative, "Pave it Forward". When users opened the Waze app, they saw pins of historical sites made significant by female change-makers. They also had the opportunity to visit women-owned businesses in 14 cities, such as Boston.
Waze users could also change their car icon to the new QX60, a fun feature that not only brought awareness to the brand, but encouraged people to visit and contribute to their local community. In fact, in just one week, INFINITI garnered significant positive media reviews and reactions.
INFINITI Announces INFINITI Premium Care Integrated Maintenance Program
In June, the luxury brand announced the new INFINITI Premium Care Package, which provides three years of scheduled maintenance for all 2023 INFINITI models. INFINITI Premium Care provides a suite of benefits including inspections, oil changes and tire rotations, expanding the luxury automaker's tradition of providing top-rated customer satisfaction.
Designing the Next Car Emoji with INFINITI
To recognize this year's World Emoji Day, on July 17th, the INFINITI Global Design team set about shaking up the emoji world by re-imagining the car icon. Led by INFINITI Senior Vice President of Global Design Alfonso Albaisa, the team decided to take the challenge to better capture the spirit of today's thoughtfully designed car in a miniature, smartphone compatible pixel form. INFINITI's redesigned emoji was revealed in a video posted to INFINITI's social channels on World Emoji Day featuring Alfonso.
INFINITI QX60 Tops JD Power APEAL Study
Back in July, JD Power released their Automotive Performance, Execution and Layout (APEAL) Study, and in it, the INFINITI QX60 topped the midsize premium SUV segment. Additionally, INFINITI was listed as the premium brand that gained the biggest increase in points in the U.S. for 2022. As a brand, INFINITI improved 24 points from a year ago, achieving a ranking of 866 and moving three places year over year. The performance placed INFINITI ahead of Lexus, Acura, Volvo and Audi in the U.S. for 2022.
2023 INFINITI QX60 Named Top Safety Pick +
In September, the Insurance Institute for Highway Safety (IIHS) announced that the 2023 INFINITI QX60 earned 2022 Top Safety Pick + award for its excellence in safety features this year.
INFINITI Launches New MyINFINITI App
Also in September, INFINITI launched the all-new MyINFINITI App, now available in Apple App and Google Play stores. The app represents a lead forward in its ability to consolidate all parts of the INFINITI owner experience, in and out of the vehicle, in one place. Through remote vehicle access, personalization, maintenance, convenience features, and links to financial services account management, all INFINITI owners now have access to one app that unlocks it all.

While those are noteworthy events that the brand itself has to highlight, Kelly INFINITI has some top moments to share as well:
Kelly INFINITI Wins Reputation 800 Award
Back in March, Kelly INFINITI took home the Reputation 800 Award, which is one of the highest achievements a business can earn, and goes to those that have been recognized for online hospitality and social media interaction.

Kelly INFINITI Takes Home CARFAX Top-Rated Dealer Award
For the third time, Kelly INFINITI was recognized in February as a CARFAX Top-Rated Dealer based on verified reviews from actual customers.