MyINFINITI – INFINITI's Latest App Comes with Enhanced Features
Just a few months after INFINITI introduced their INFINITI Premium Care Program, the luxury automaker has launched their newest feature – all-new MyINFINITI app – which is now available in Apple App and Google Play Stores.

So what exactly does MyINFINITI do? According to a recent INFINITI press release the app represent a leap forward in its ability to consolidate all parts of the INFINITI owner experience, in and out of the vehicle, in one place. Through remote vehicle access, personalization, maintenance, convenience features, and links to financial services account management, all INFINITI owners now have access to one app that unlocks their entire ownership experience.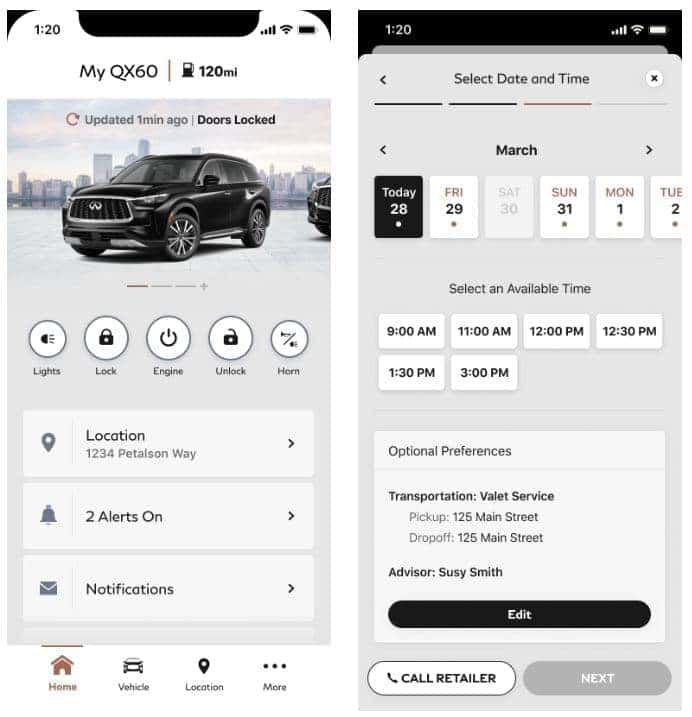 "In a world where mobile devices hold so much power, the MyINFINITI app will only add to the ease and comfort that comes along with owning an INFINITI vehicle, said Craig Keeys, Group Vice President at INFINITI Americas. "Along with INFINITI Premium Care, the MyINFINITI app further delivers on our promise to offer first class customer and ownership experience."

Some of the many features that the MyINFINITI app has include scheduling a service appointment at Kelly INFINITI, service desk live chats, access to learn more about your INFINITI's many features, viewing your INFINITI's service history, maintenance schedules and receiving notifications to let you know about any vehicle recalls or service campaigns.

Download the MyINFINITI app today! MyINFINITI Apple Store or MyINFINITI Google Play Store