Looking to Get into the New INFINITI QX60? Here Are Five Reasons Why You Should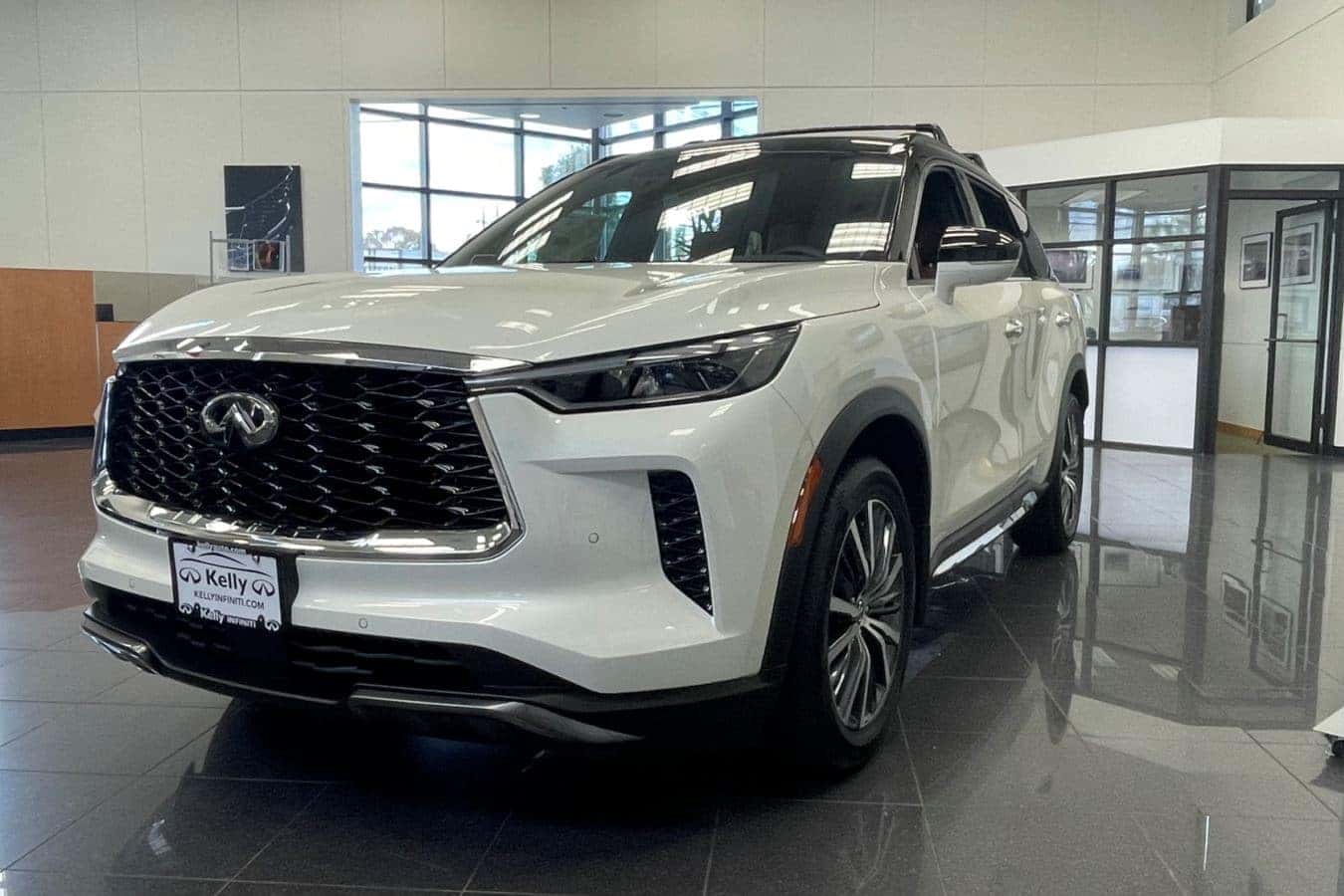 2023 INFINITI QX60 Autograph in Kelly INFINITI Showroom
SUVs are more popular than ever, and in the three-row premium midsize segment, excellence is pretty much a given. Since there are so many different models out there, it can be almost overwhelming deciding which one to get and your family into. With the 2023 INFINITI QX60, you will find the perfect combination of comfort and luxury – and we have a great selection here at Kelly INFINITI.

Suitable Powertrain
According to Torque News, the QX60 uses a strong powertrain paired with a 9-speed automatic transmission. This particular powertrain is perfect for its mission, and power is ample in every situation.

Comfort to the Next Level
The first thing you will notice when you find yourself sitting in the QX60 SUV is how comfortable it is. The QX60 Sensory trim has massage seats and they offer more than enough wiggle room, unlike what you may see in the "sporty SUVs". The ride quality is excellent due to the brand using the right tires and not race-like tires that feel like stones.

Impressive Infotainment
The QX60's infotainment is certainly one that impresses. Rock out to your favorite Spotify playlist on the QX60's infotainment system while simultaneously using Google Maps. INFINITI's infotainment has made some big strides lately, including the new MyINFINITI app, and continues to be extremely user-friendly.

All Kinds of Extras
When getting into a high-end premium SUV, you can expect all kinds of extras. INFINITI provides third-row USB ports for each seat. For the new model year, you will also find that the QX60 comes with the convenience of INFINITI Premium Care which is includes up to three years of inspections, oil changes and tire rotations.

Already an Award-Winning SUV
The INFINITI QX60 was redesigned last year, and ever since it has been recognized for all kinds of awards. Just to name a few:
Shop INFINITI QX60 at Kelly INFINITI Today!