All-New 2022 INFINITI QX60 Named Best Premium SUV for 2021 by Newsweek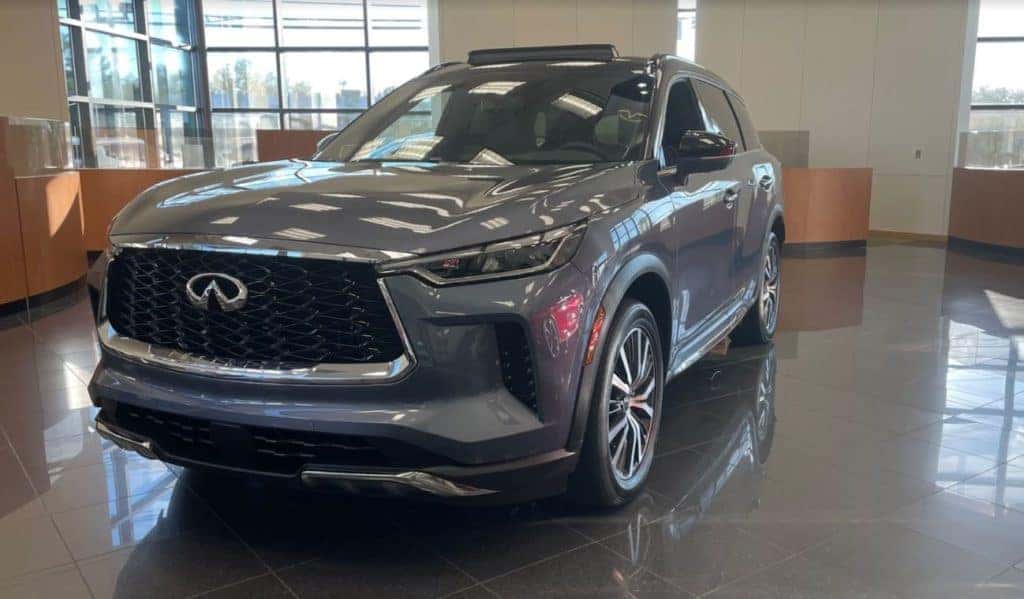 There are several reasons to love the 2022 INFINITI QX60 – its sleek new redesign, family friendly, gives you the ultimate driving experience, and of course, the fact that it has been named Best Premium SUV by Newsweek.
"The all-new 2022 INFINITI QX60 is a winner with families and owners looking to Conquer Life in Style – and now with Newsweek too," said Jeff Pope, group vice president, INFINITI Americas. "We're honored to win and proud of our all-new QX60. It's the first award for the all-new QX60 and likely not the last."
According to Newsweek, the latest QX60 was looking to build on the foundation of what existing QX60 customers like while enhancing the offering with fresh technology, higher-quality appointments and enhanced drivability.
"The redesigned INFINITI builds on the solid foundation of its previous generation to deliver the features and easy drivability that premium shoppers are looking for," said Newsweek's Autos Senior Editor Eileen Falkenberg-Hull. "Its comfortable seats, unique storage solutions, and upgraded appointments helped give the QX60 the edge over its industry rivals at the 2021 Newsweek Autos Awards."
After the 2022 QX60 made its world debut this summer, INFINITI has continued to provide us updates and all kinds of details on the brand-new SUV. Similar to its Nissan Pathfinder stablemate, the 2022 QX60 seats up to seven passengers, making it the ultimate SUV for families. On the inside, you will find a 12.3-inch touchscreen which is surrounded by quilted leather, ready to display your navigation and infotainment needs, including Apple CarPlay and Android Auto.